Featured in the 2019 American University Design Show
Aether Airlines prides itself in delivering exceptional service in the aviation industry. I was given the challenge to create a branding identity and style guide for the airline, including logos and other deliverables.
The Aether Airlines identity consists of a logo that has been designed based around the key principles of aerodynamics. This combined with structured edges of the logotype provide a trustworthy and familiar brand identity.

The logo can be used in its full mark, or as a standalone icon.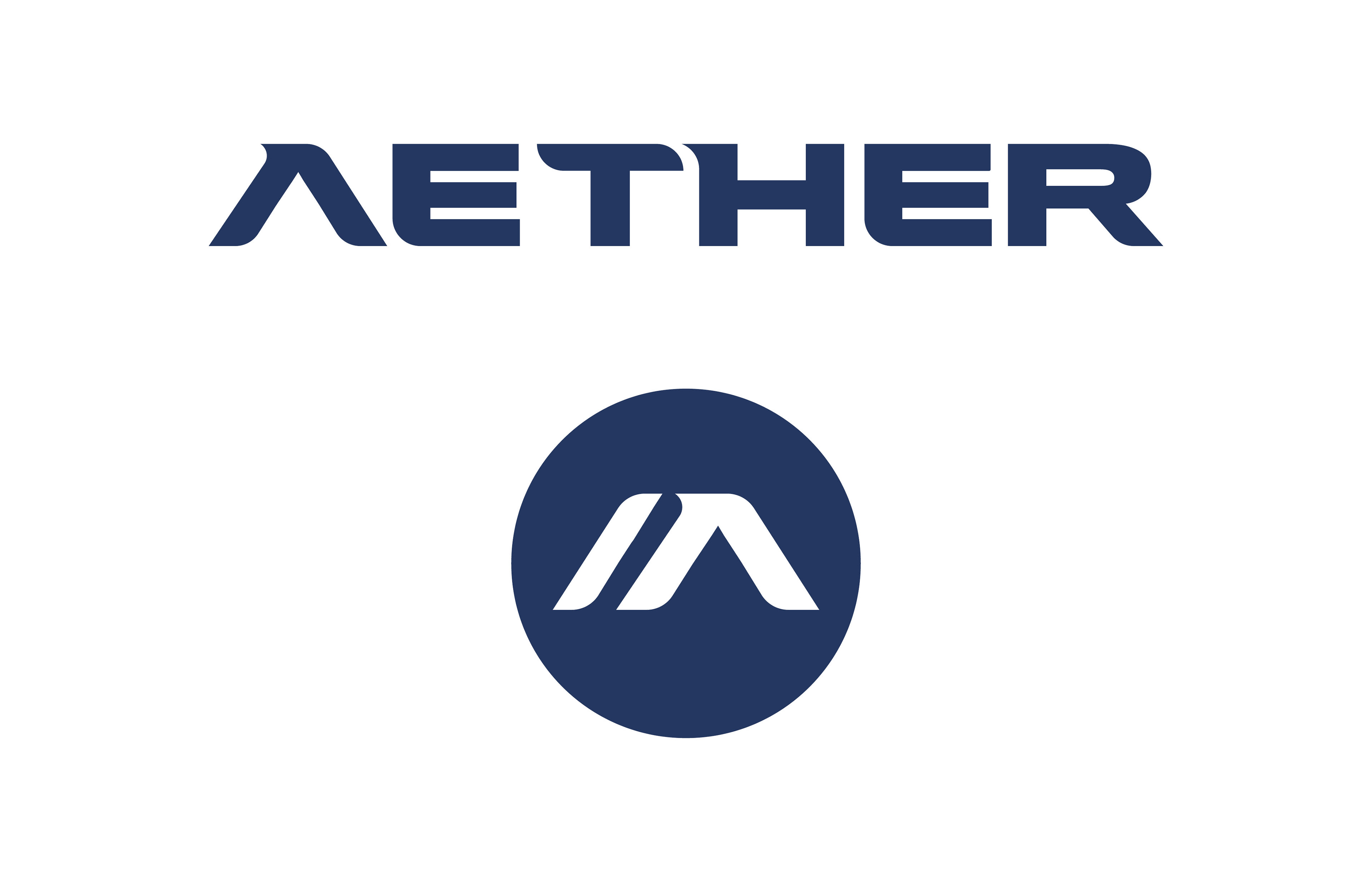 Aether Airlines provides flights for customers all around the world, and need to have aircraft that are recognizable anywhere.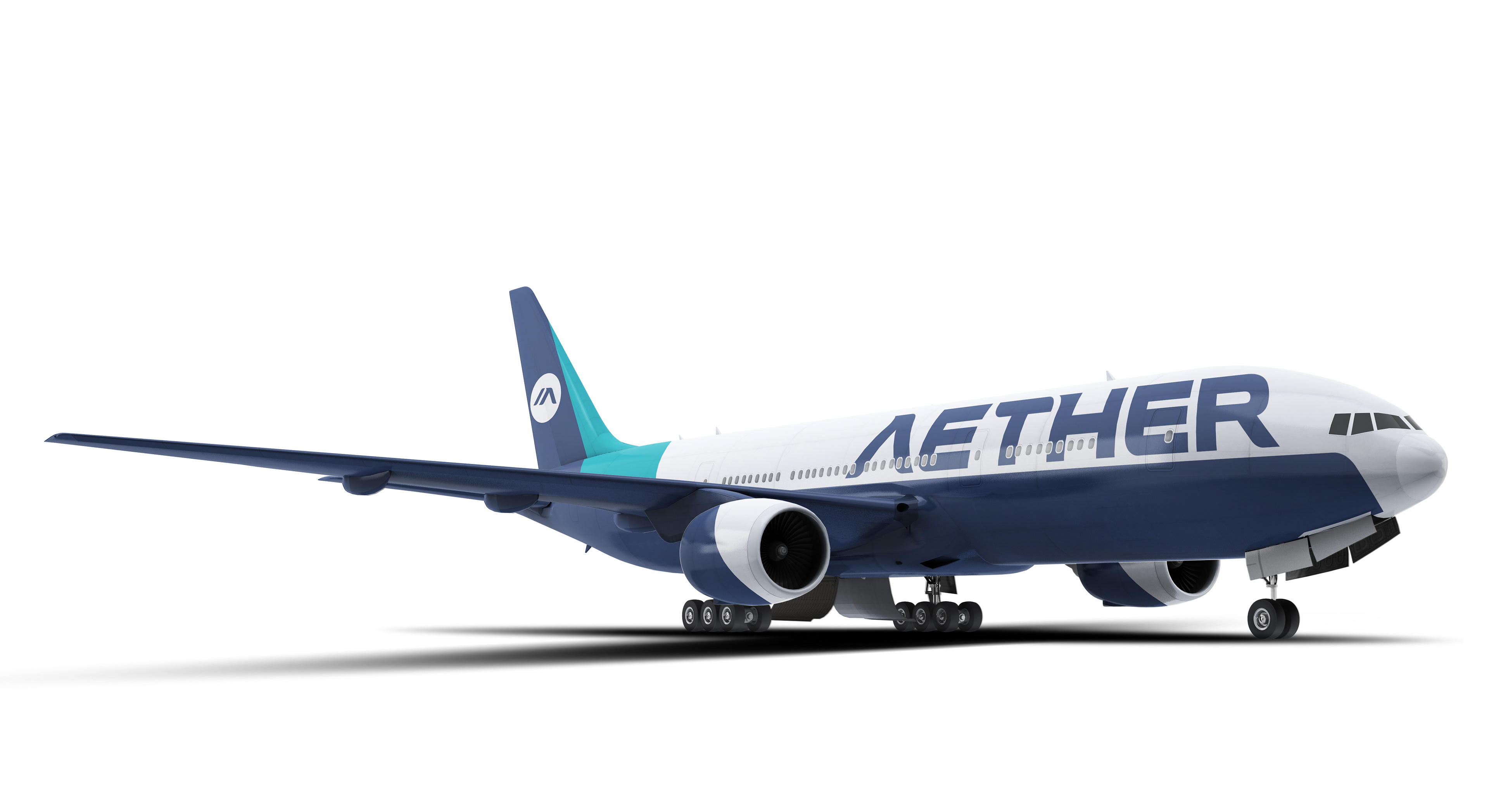 Through the use of Aether's mobile app, customers are able to book flights, plan trips, and view their boarding pass.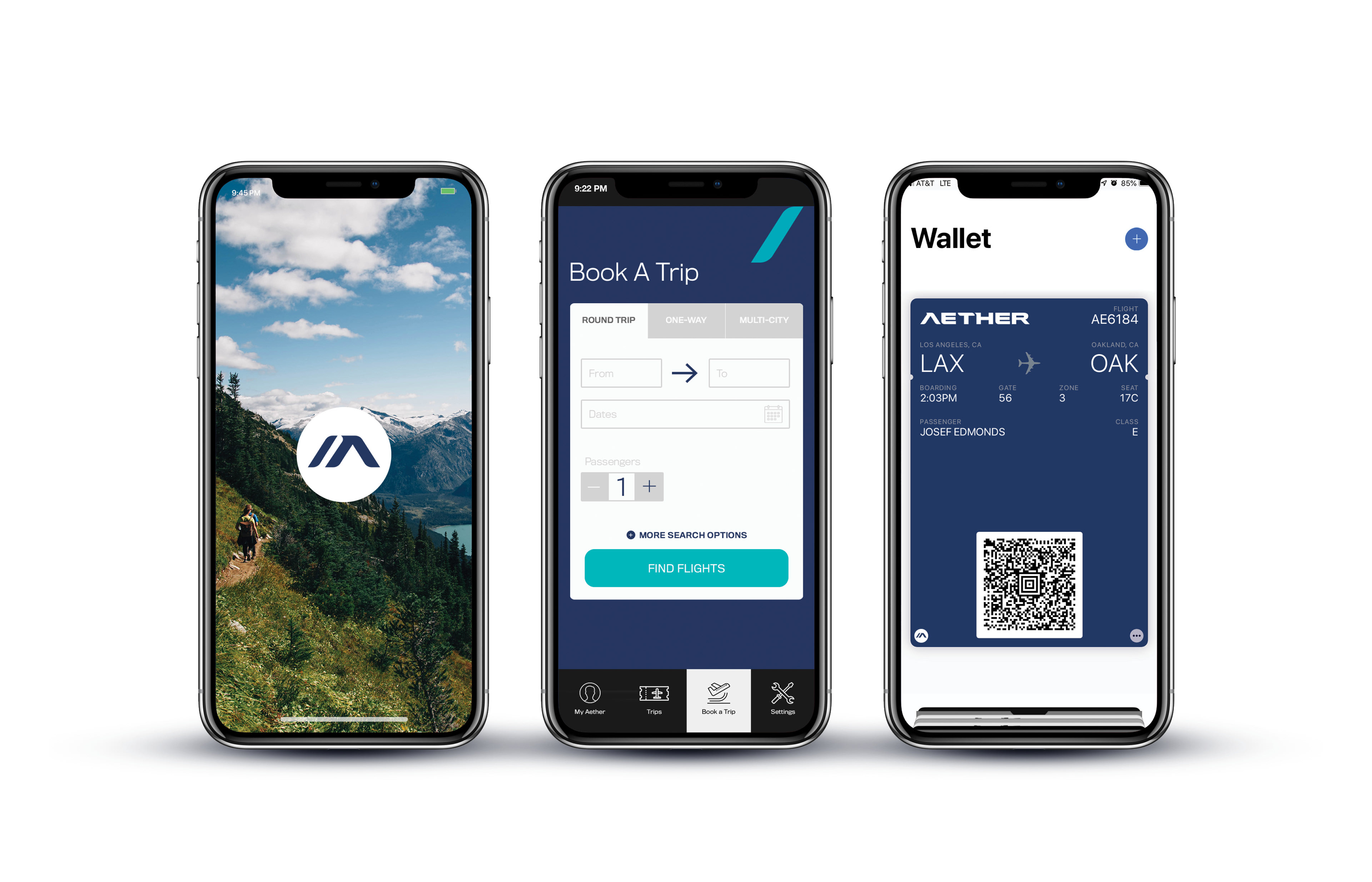 For those who prefer to have a physical copy of their boarding pass, Aether Airlines' custom designed passes will help make sure you get to where you're going.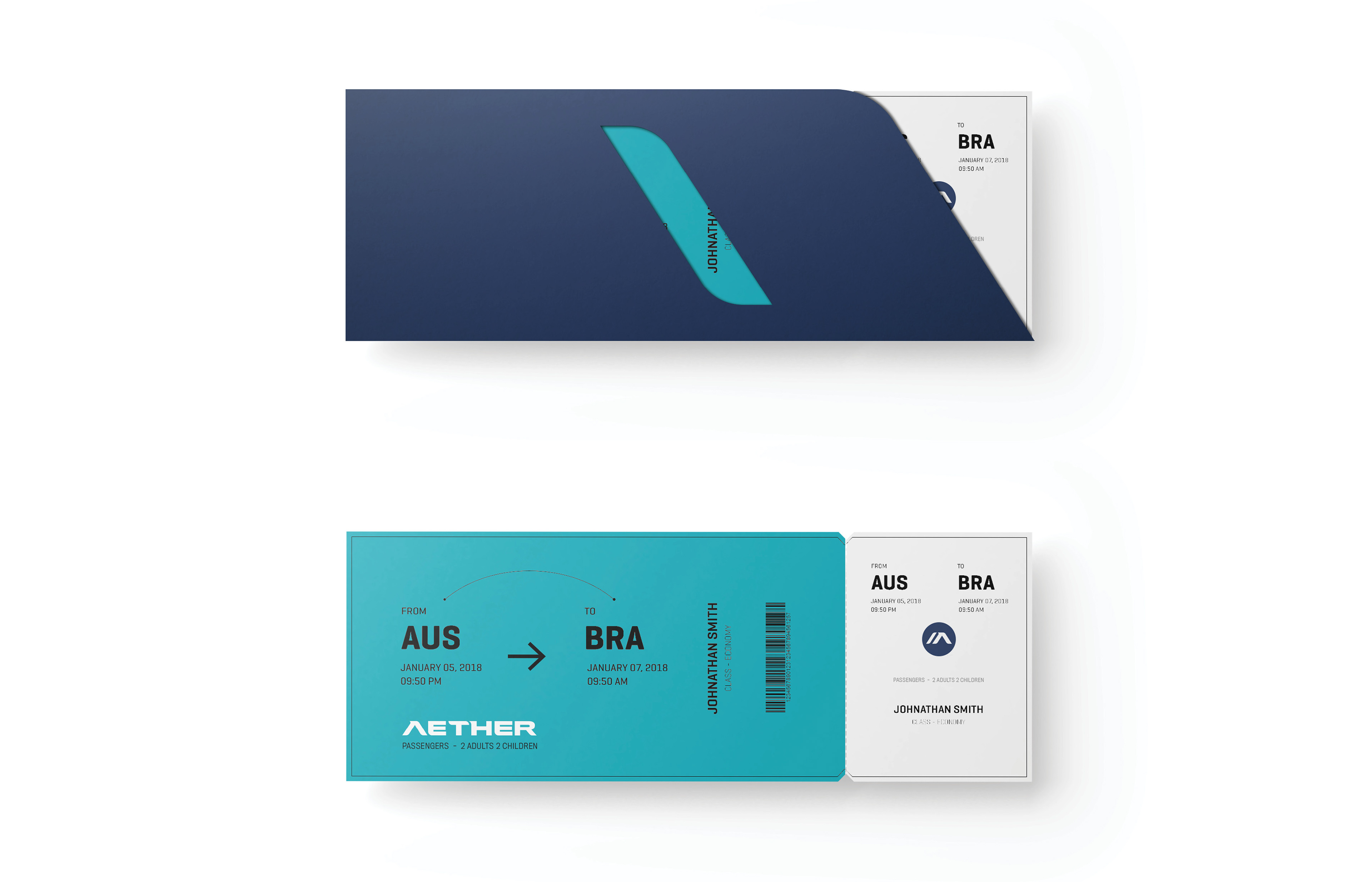 Sometimes the first in-person experience that passengers will have with Aether Airlines, information kiosks are custom designed to fit the needs of the customer.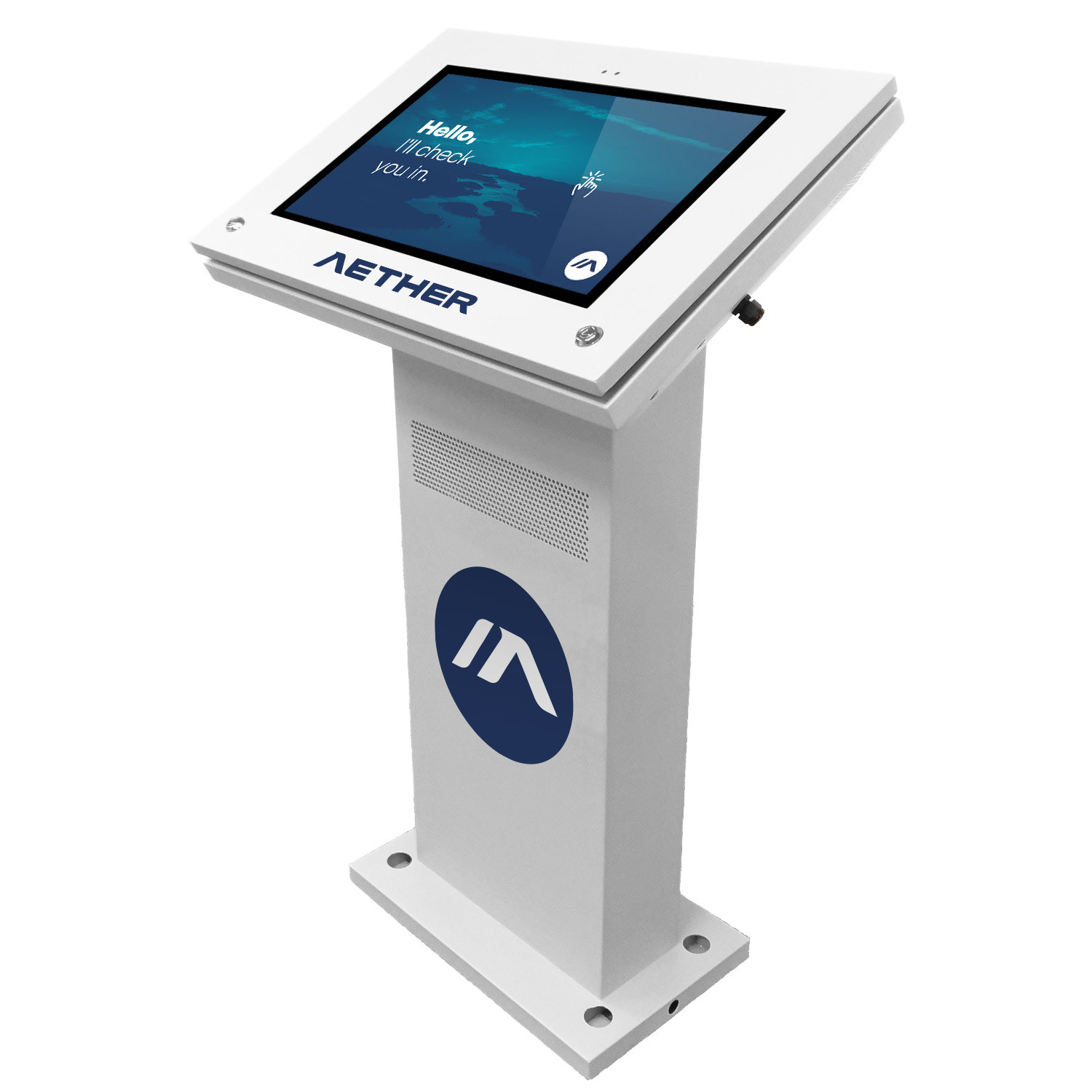 Airport navigation can be scary, that's why Aether Airlines ground transportation is designed to stand out to help you find your way around.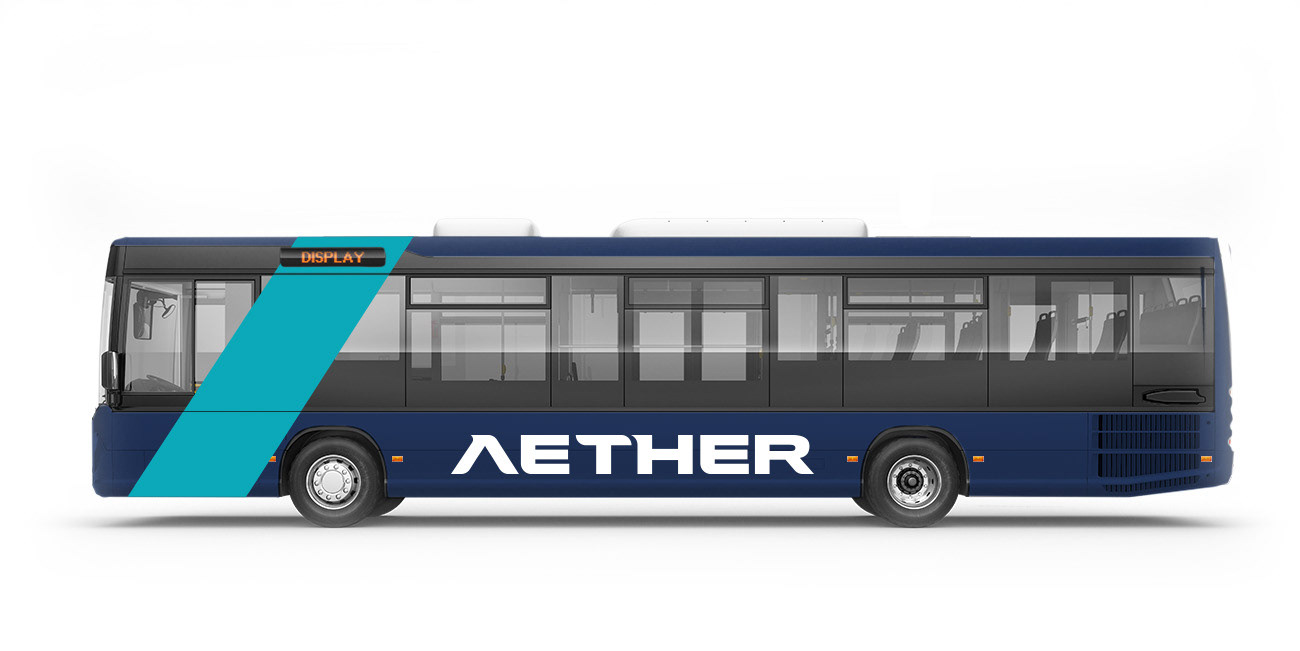 Aether Airlines celebrates collaboration and seeing passengers as a part of their flying family. Aether's "Together" signage helps convey this message in airports around the world.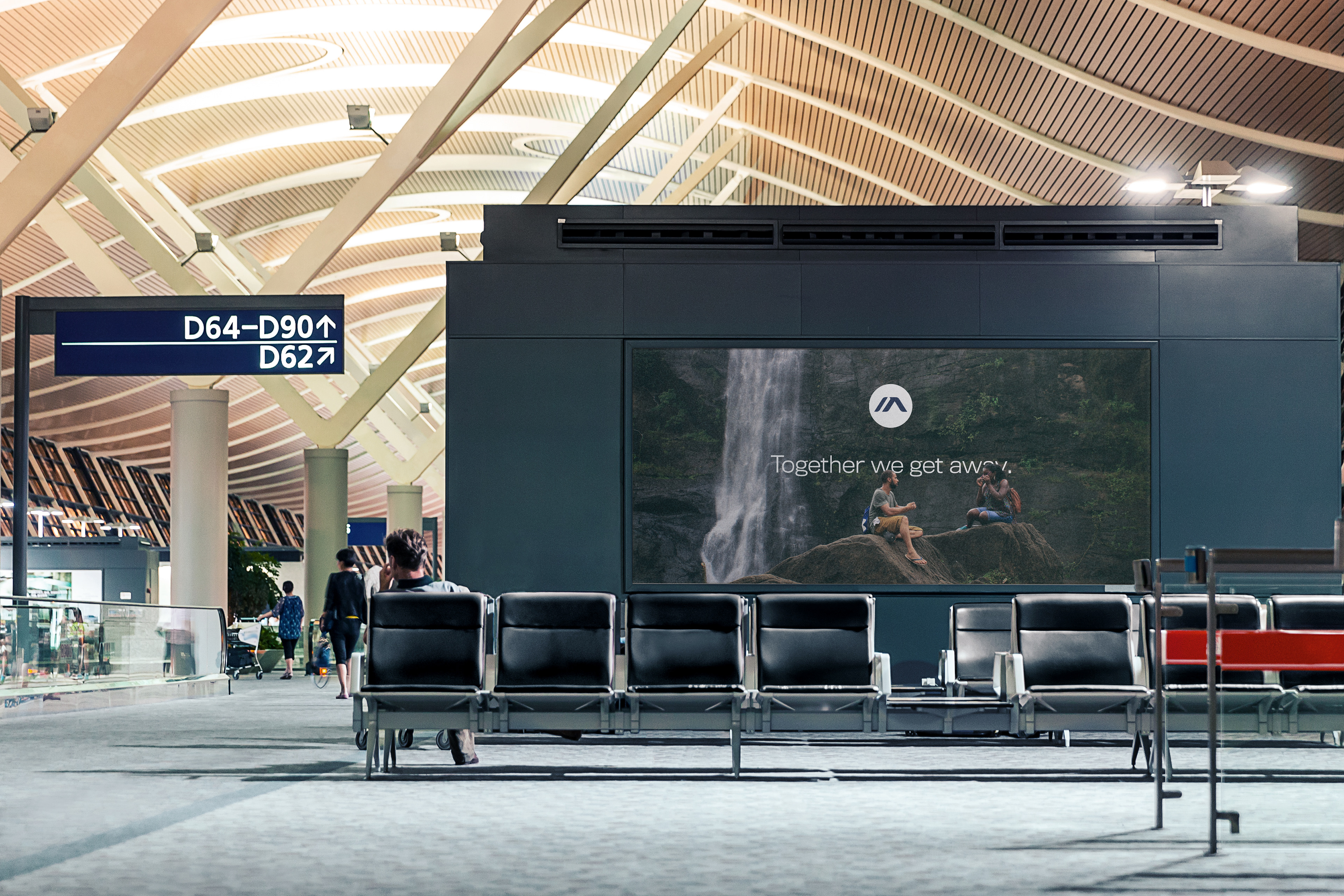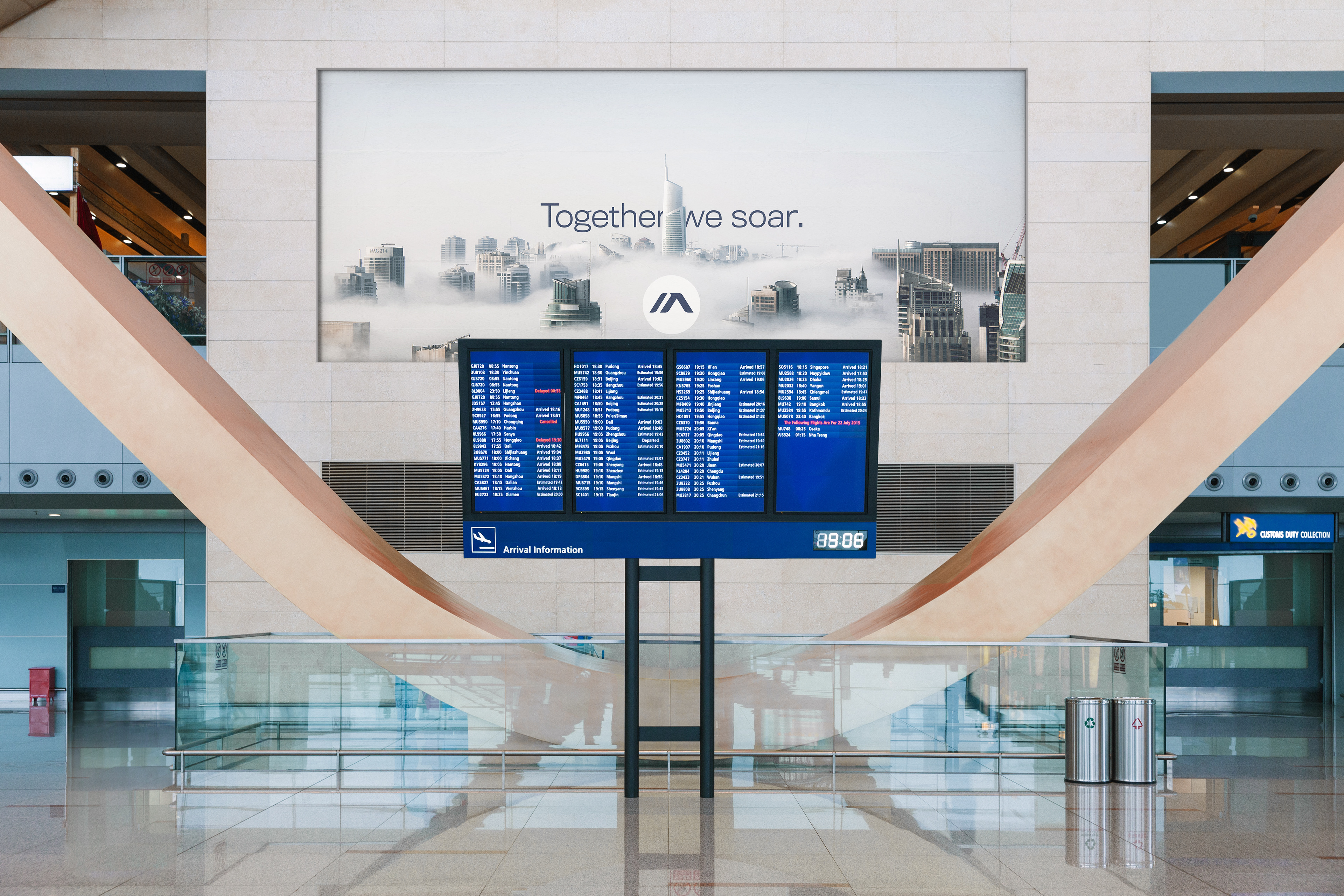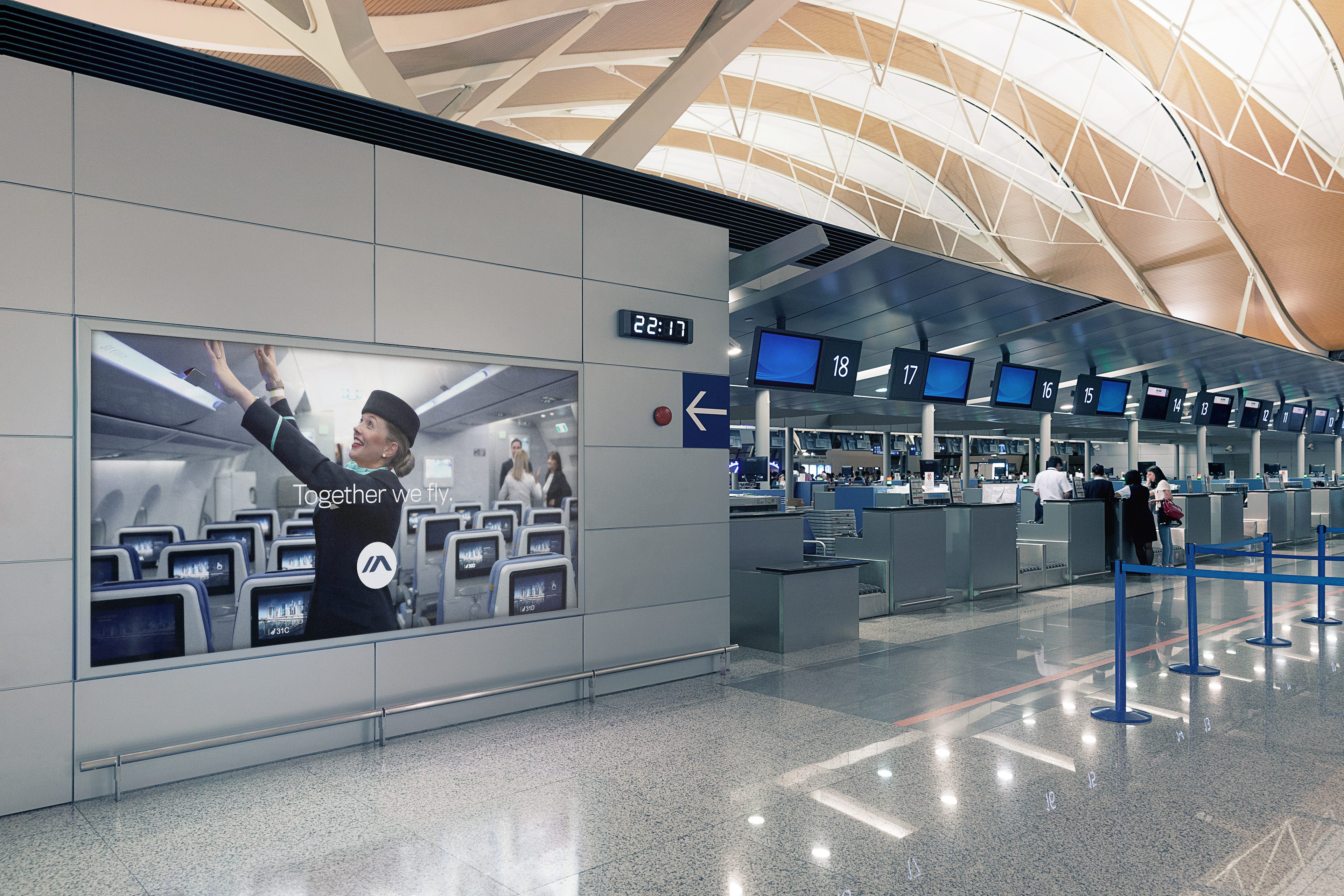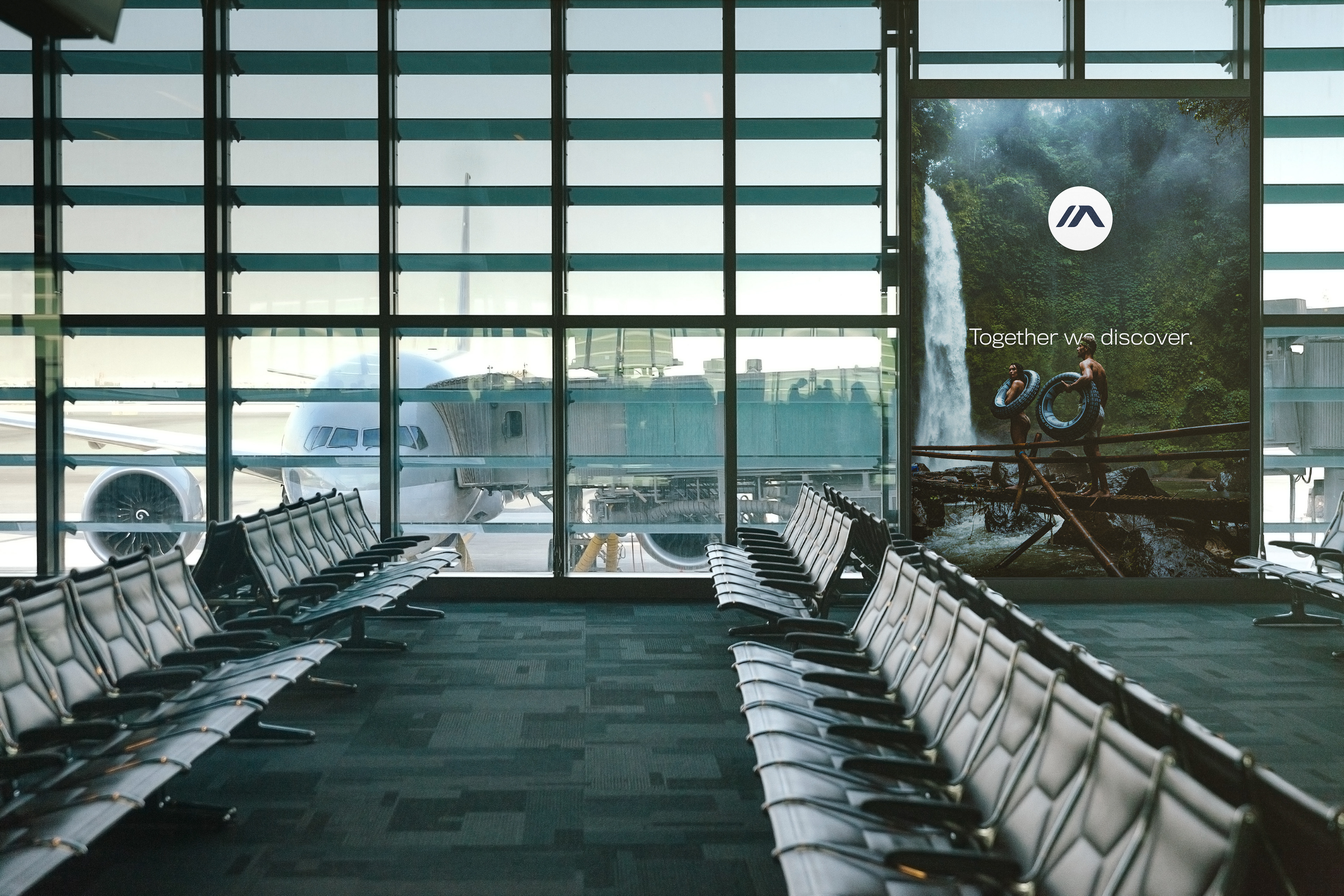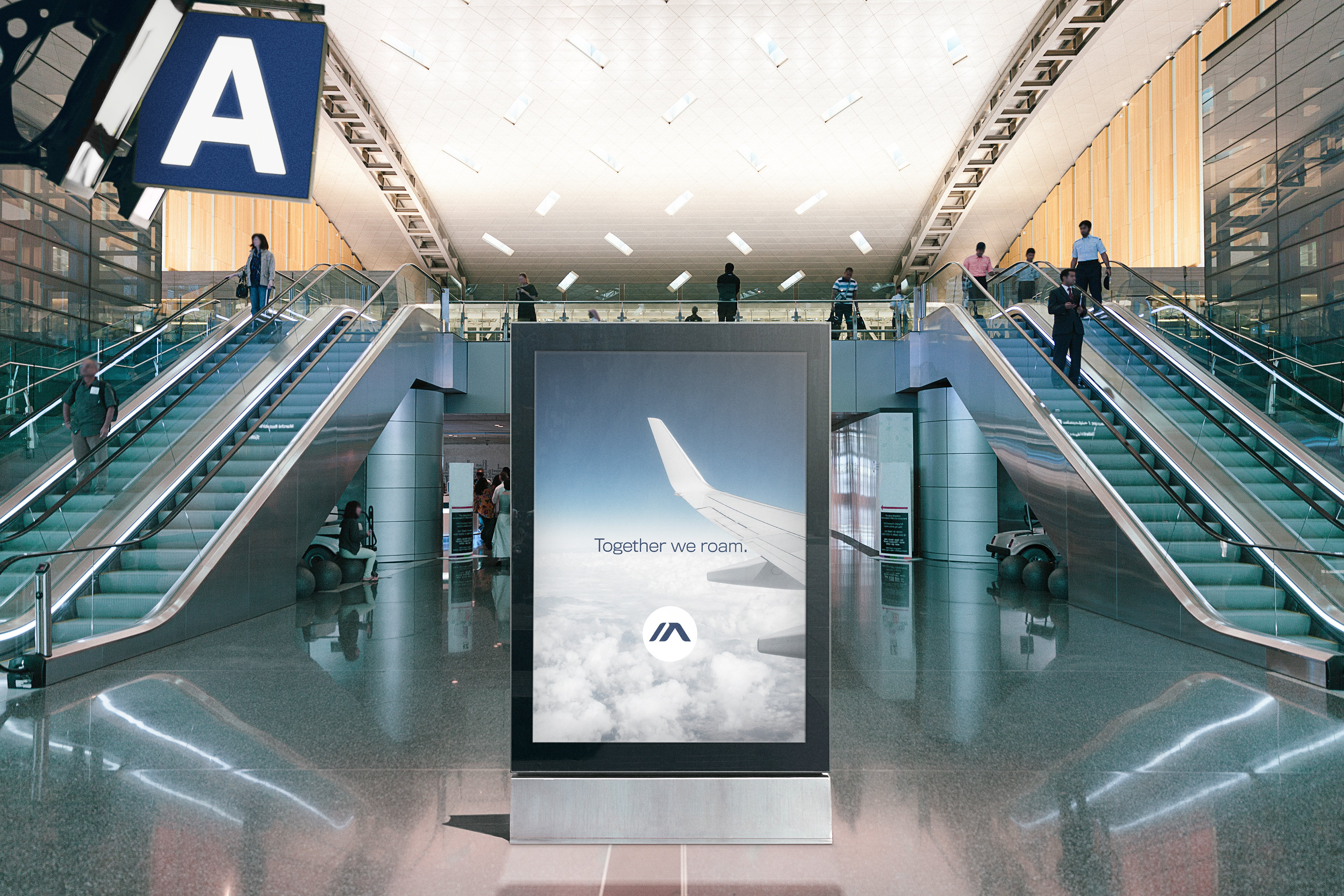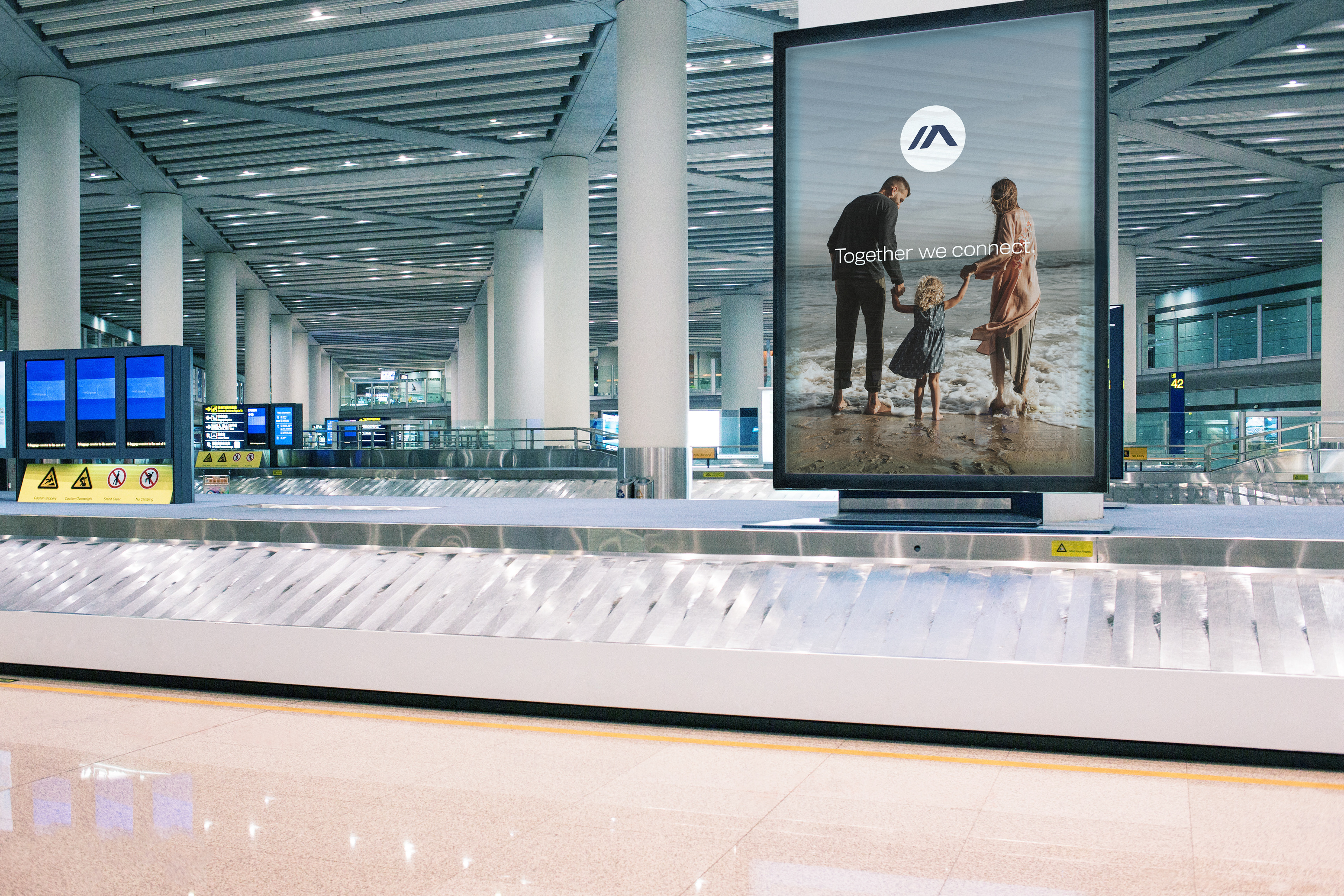 Similarly to its mobile app, Aether's online presence is crucial to its functionality as a reliable airline. Booking flights, checking in, and checking flight statuses can all be done in one place on Aether Airlines' website.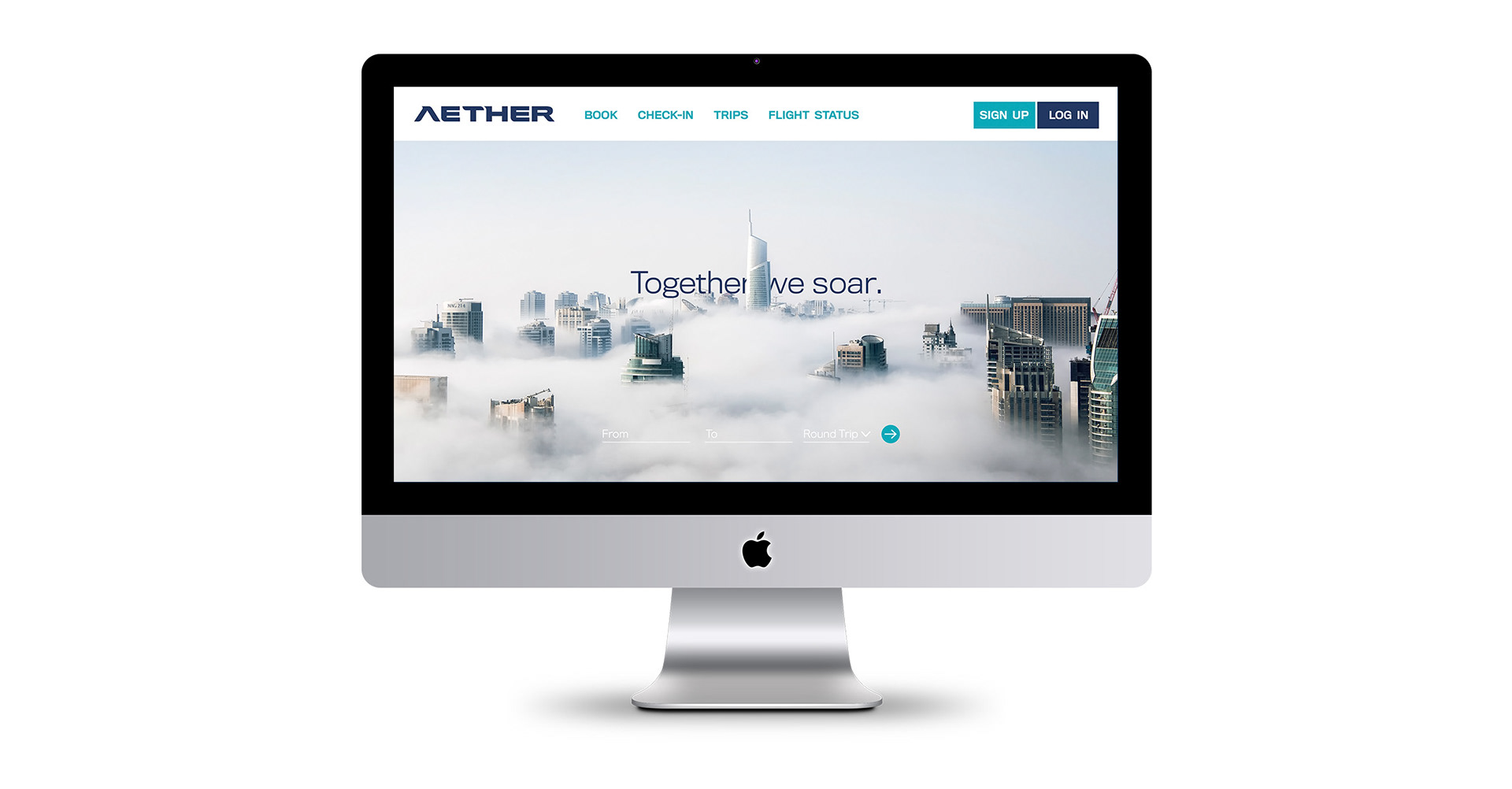 Even once passengers are in the air, Aether Airlines continues to communicate its message of togetherness.